While the holiday season brings festive fun, joy and happiness, it can also bring apprehension and worry for those of us with elderly parents living alone. Getting Home Care assistance is one way you can relieve some of those worries for the holidays and beyond, so if you can't be there for your mom or dad, and are concerned about your elderly parent coping at home, alone, see our seven ways hiring a Home Care company can help.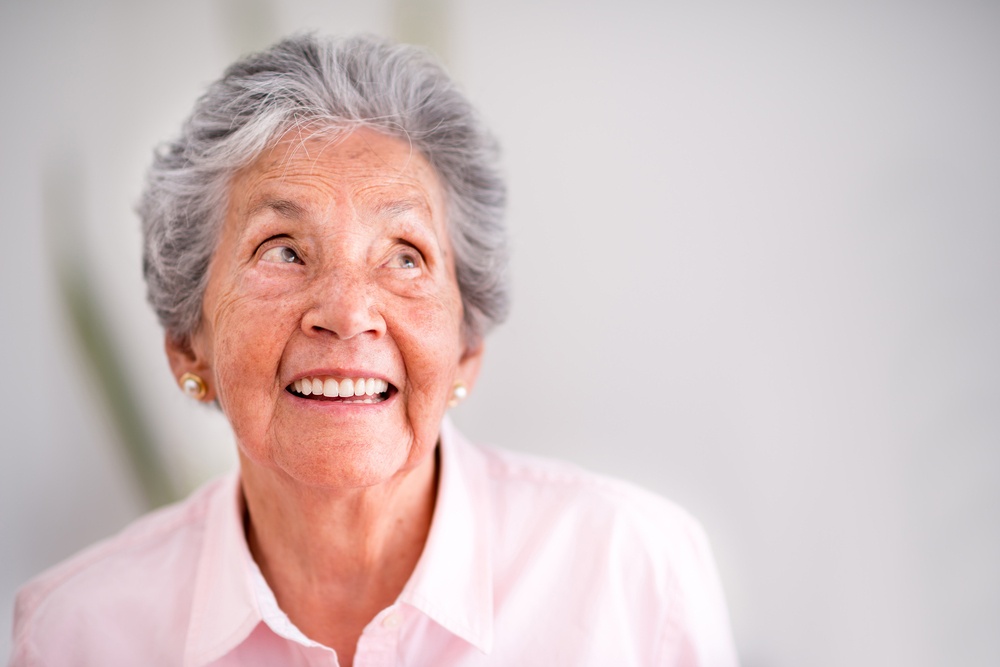 Providing Companionship
The number one concern for seniors who are spending the holidays alone, is the fear of experiencing intense feelings of loneliness - especially if they have recently lost a spouse, or are not mobile enough to get out of the house for social occasions.
A Home Care Aide who comes to your parent's home can help with many practical tasks in the house (see below), but one of the other major benefits is that they also provide essential companionship, both over this festive period and throughout the year. In fact, over time, many elderly people begin to develop long-lasting friendships with their Home Care Aides; they feel connected and cared for.
Accident Prevention
An experienced Home Care Aide will know how to spot fall risks in your parent's home, as well as any additional hazards the holiday season may bring. Candles left lit, can be a fire hazard, and even increased activity in the kitchen, can all increase the chances of an accident.
If your parent has Multiple Sclerosis or Parkinson's, or if they are recovering from a stroke or surgery, mobility will be an issue. They may, however, still want to put holiday decorations around the home, and this too can lead to a fall, or present obstacles to ving safely through the home. A Home Care companion will be able to help them with such light activities, as well as other physical tasks that your parent will not be able to do alone any more.
Making Mealtimes Matter
Sadly, many seniors who spend special occasions alone report that they don't think it would be 'worth it' to cook a celebratory meal for themselves. While many of us spend the holidays indulging, seniors at home alone are at risk of forgetting to eat, denying themselves treats and skipping nutritious meals. As part of your mom or dad's Home Care support, it's important to prioritize preparing and eating healthy, regular meals.
Keeping Medication on Track
The stressful holiday season can lead to forgetfulness, so it is important to ensure your parent's medication routine stays on track. A Home Care Aide can help with medication reminders to ensure that mom or dad gets the treatment they need.
Staying Warm and Safe
With cold weather conditions during the winter holiday season, seniors are at a higher risk of getting illnesses such as pneumonia. Pipes freeze, heating systems fail, and forgetfulness can occur during cold snaps and bad spells. A regular Home Care visit to make sure that your parent's house is warm will help your mom or dad remain warm, comfortable and safe over, the holidays.
Getting Out and About
For those who aren't able to get around like they used to, or if it is unsafe for them to drive, getting out of the house could prove a frustrating challenge. A Home Care Aide can assist your parent by escorting or transporting them to the local store to run errands, or place of worship, ensuring your mom or dad can be as active as possible at this time of year.
Visitor Preparation
Your mom or dad may want to host a celebration for friends and family, and show that they are still house-proud. Instead of relying on their adult children, many seniors prefer to let a Home Care Aide assist with getting their home ready for the holidays - helping ensure that, going to '"Grandma's house for the holidays", remains a tradition for years to come.
To find out more about how Home Care can help during the holiday season, and throughout the year, call our experienced team to schedule a free needs and safety assessment: