Many adult children have to face having a serious discussion with a parent or loved one about their future care needs. Whether they can continue to live safely in their own home is often one of the first things to consider. If your loved one is diagnosed with a disease such as Parkinson's, the gradual decrease in their mobility may result in a struggle to cope. However, the vast majority of seniors want to stay in their own home as they grow older. Home Care is, therefore, the most viable, and often most affordable, solution. Below, we outline what you need to consider to ensure you find the right support for your loved one.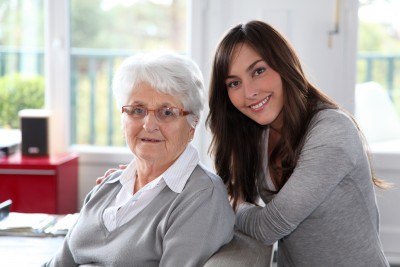 The symptoms of Parkinson's Disease include muscle rigidity, resting tremors, bradykinesia (slowness of movement), and postural instability. As a degenerative disease, your loved one will find it increasingly difficult to live safely and comfortably at home.
However, as the National Institute on Aging outlines, despite the difficulties they may face, most seniors state that they would prefer to take steps to maintain their independence and remain at home, rather than move to an assisted living facility. In fact, statistics gathered by the American Association of Retired Persons (AARP) indicate that 90% of seniors want to stay in their own home. Many seniors may even have budgeted for support to cope with the eventuality of needing help.
Here's what to consider in order to find the right Home Care support for your loved one:
1 - Start with a Professional Assessment
Home Care should not be seen as a one-size-fits-all solution. In order to find the best long-term care for your loved one, you need to understand what level of support will be needed, now, and in the future as their condition worsens. A detailed assessment by your loved one's physician should help you understand the physical limitations that can be expected. It can also indicate the type of Home Care that can benefit them most.
A reputable Home Care company can also provide a free needs assessment to outline the level of care needed.
2 - Recognize Physical Challenges in the Home
The mobility issues caused by Parkinson's Disease mean your loved one can find it more difficult to move around their home safely. Furniture and features can suddenly become tripping hazards, so it's important to recognize these dangers. Remove them where possible, and consider installing safety measures to make the home a safer place.
These measures can include:
Installing non-slip coated flooring and removing slippery surfaces, such as rugs

Installing grab bars where needed (particularly in bathrooms)

Making doorways wider to accommodate walkers or wheelchairs

Changing door knobs to lever handles

Elevating electrical outlets to arm height

Removing low furniture such as coffee tables

Installing brighter lighting

Installing easy to reach alert systems in case of a fall

Replacing steps with ramps
It can be difficult to recognize all of the risks and dangers lurking in your loved one's home. A Home Care provider can help identify these dangers, and recommend the changes that can be made to make your loved one's home safer and more comfortable.
Once you know and address the physical challenges living at home presents for your loved one, you can begin to think about the extra support needed for personal care, medication reminders, meal preparation, transportation, etc.
3 - Be Realistic About the Budget
People are living longer - even those with degenerative diseases such as Parkinson's. As a result, your loved one should consider the long-term Home Care options that best suit their current and future needs, as well as their finances.
While there are many ways to finance Home Care, it must be understood that your loved one's needs are likely to increase over time, so be realistic about your budget. A Home Care company should be able to provide various levels of support. This can start with a few hours a week, and progress to full-time live-in care.
4 - Figure Out the Schedule
Another factor that will help you decide on the level of Home Care your loved one will need is your own schedule. You should consider the following:
If you are the family caregiver, how many hours per week can you realistically devote to providing for your loved one's needs?

Can other family members or friends help?

Will you require

respite

from the family caregiver role? If so, how often?

Are there times and days you can't be there for your loved one?
When you have a clear idea of how much Home Care help is needed, you can begin to craft a schedule for a Home Care Aide and assess if it fits into the budget. Reputable Home Care providers will suggest tactics that might include scheduling difficult tasks for hours when they are present. For example, they could be present to assist with bathing and dressing in the morning, while meal preparation could be done by family members.
This balance between family caregiving and Home Care help will not only help to ease the pressure on you, it can also keep the costs of Home Care down. It can also help your loved one maintain their dignity, as there is less of a change in personal relationships and dynamics between, for example, a senior parent and adult child.
5 - Find the Right Home Care Provider
When you know how much Home Care is needed, you can start to look for the most suitable Home Care provider for your loved one. It is best to avoid freelance agents (who are not insured, and have no backups if they get sick or need to leave the country for vacation). Instead, look for a reputable Home Care company with experience in providing support to people with Parkinson's Disease, and their families. They should provide a care plan that includes expert management and ongoing assessment, with fully-trained Home Care Aides to ensure your loved one enjoys a good quality of life.
You can contact groups such as the Administration on Aging, American Society on Aging , National Areas on Aging and others to learn more about the best steps for hiring Home Care to help your parents live safely at home.
6 - Help Your Loved One with the Transition
Even if your loved one has agreed to Home Care, it is important to remember that this can still be a difficult time for them, and it may take time to adapt to changes in lifestyle. Be prepared to introduce a new person into their life gradually, before increasing the number of hours and days your loved one's Home Care Aide is present.
Be patient, encouraging and helpful, and emphasize the advantages of having a Home Care Aide provide all the help they need to stay safe and comfortable at home.
Find out more about how Home Care can help your loved one with Parkinson's, and get a detailed assessment of your needs by contacting Ezra Home Care.