The Team of Ezra Home Care is happy to recognize Joseph Addai as a caregiver of the month.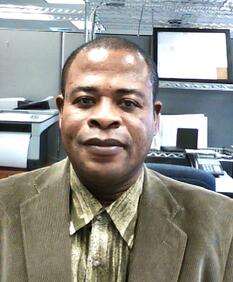 Joseph moved to the U.S. from Ghana many years ago. Before starting to work as a caregiver, he owned an auto repair shop in Boston for several years. Now he is a caregiver, and he has been doing that job for over 7 years. He joined Ezra Home Care in 2011.
Joseph is a deeply religious man. He is too modest to talk much about himself, but his work speaks for itself. His clients say he is one of the most patient, reliable and kind people they've ever met. Joseph is genuinely passionate about his work. Caregiving is not only a job for him, he considers it as his calling.
"I treat my clients as I want to be treated myself if I would need care. I always try my best while I'm taking care of people. When they have difficult moments, I can feel it, and I listen and talk to them helping them to find their inner peace. Listening and understanding are very important things in caregiving."
Joseph is married and has three daughters. Two of them live in Ghana and one lives in Boston. He misses his family very much, and used to visit them in Ghana every year. In his spare time he reads the Bible and attends church. Religion inspires him to help people and give them the care they deserve.
We are happy to have Joseph in our team.