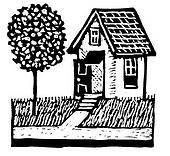 On average, one in five Medicare beneficiaries who are discharged from a hospital re-enter the hospital within a month. According to an analysis conducted by the Medicare Payment Advisory Committee, up to 76% of re-hospitalizations in the Medicare population that occur within 30 days of hospital discharge are avoidable. Hospital readmissions cost Medicare an estimated $12 billion dollars annually. Reducing the rate of hospital readmissions to improve quality and achieve savings are key components of President Obama's health care reform agenda. However many patients lack the support to assist with basic tasks to ensure a successful, safe discharge home.
Patients and their families are advised to concentrate on working with hospitals and home care services on a program of transition management in order to lessen the risk of errors and complications in the post-hospital discharge time period. The first days after hospital discharge are the most important -- There is a transition from one care setting to another. The patient is especially prone to complications which may result in re-hospitalization.
There are several common issues in post-discharge care.
If VNA services are ordered, a VNA nurse is coming on the following day of the discharge, leaving the rest of that first day unattended.
Medication confusion - patients receive some prescribed medications from a rehab, but the rest needs to be picked up from a pharmacy. This often becomes an issue for clients who do not have family or are unable to do it themselves.
Typically, upon discharge from a rehab facility, patients may have been away from their home for 15-20 days (2-3 days at the hospital plus 14-16 days at the rehab). Often their refrigerator will need to be emptied of spoiled food and thoroughly cleaned. Food supplies will need to be replenished. Laundry will also need to be done.
Patients reported difficulty getting around after discharge, particularly if their illness affected their mobility. Patients also reported difficulty scheduling medical appointments and getting to their physicians' offices, as well as delays in home health care services. Caregivers were often overwhelmed.
Comprehensive home care has never been more crucial. According to the National Association for Home Care and Hospice, home care is a cost-effective service for individuals recuperating from a hospital stay and for those who, because of a functional or cognitive disability, are unable to take care of themselves. A successful home care plan should involve a comprehensive client assessment, as well as participation in discharge planning resulting in the development and implementation of a client-centered care plan. A succesful program would include assistance with medication management and, perhaps, behavioral management. Ongoing communication and collaboration with family members and other care providers are key elements in a successful home care program. Assistance with daily living activities, as well as transportation are also necessary considerations.
Ezra Home Care understands the importance of proper and compassionate transitioning from hopital or rehab back to the home setting. We have developed a program to help patients ensure a safe transition home that will keep them
out
of returning to the hospital.
A member of our team will participate in the discharge teaching/instruction process at the skilled nursing facility, acute hospital or surgical day center with the patient.
On the day of the discharge we make sure to record all instructions with regards to medications and pick them up from the pharmacy.
For more information, visit the Safe Transitions Page of our website or contact Ezra Home Care at 617-527-9000 or info@ezrahomecare.com
Resources: