Rosa Tonge has been a caregiver at Ezra Home Care since June of 2010.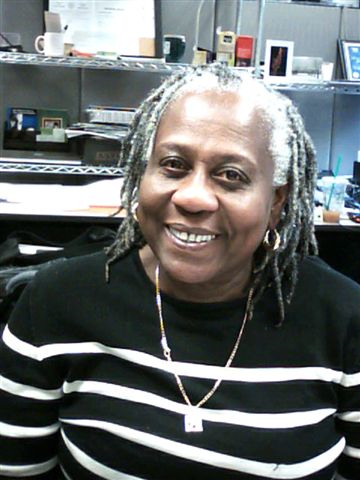 She is originally from Montserrat, one of the Caribbean islands, and before joining Ezra Home Care, Rosa worked for nearly 20 years as a nanny.
Rosa has a big family herself, including three sons, five grandchildren, and three great-grandchildren. Even though Rosa's job keeps her very busy, she can always find time for her family. "When I come home from my work I have to rest a little," she says, "and then I'm ready to play, walk, and cook with my grandchildren. They keep me energized."
Before Rosa moved to the U.S. in 1989, she had been working for many years as a chef in a yacht club restaurant. "I really love to cook; this is my passion," says Rosa. "I can cook literally everything from a meatloaf to beef steak. But I prefer cooking vegetables, fish, and seafood. It's very healthy." Besides cooking, Rosa likes doing jigsaw puzzles and crosswords, and she enjoys music, including gospel, reggae, and the blues.
As a home health aide and a certified nursing assistant, Rosa is one of the most experienced caregivers at Ezra Home Care. She is a very caring, calm, and patient person, and I wasn't surprised when she told me that she finds a deep satisfaction in her profession as a caregiver. "I think it's my nature--I love to care for other people, and I find it very rewarding. Clients sometimes even tell me that I'm spoiling them, giving them extra baths or applying body lotion frequently, but I only want to make them comfortable. I'm happy when they are happy."
Rosa is amazing person, and we are proud to have Rosa as part of the Ezra Home Care team.