Dad's diagnosis of Alzheimer's can be a shock to the whole family. It's natural to feel a range of emotions, from mourning the loss of a future you hoped to share with your dad, to fear about how you are going to cope as a family, and anxiety about what to do next.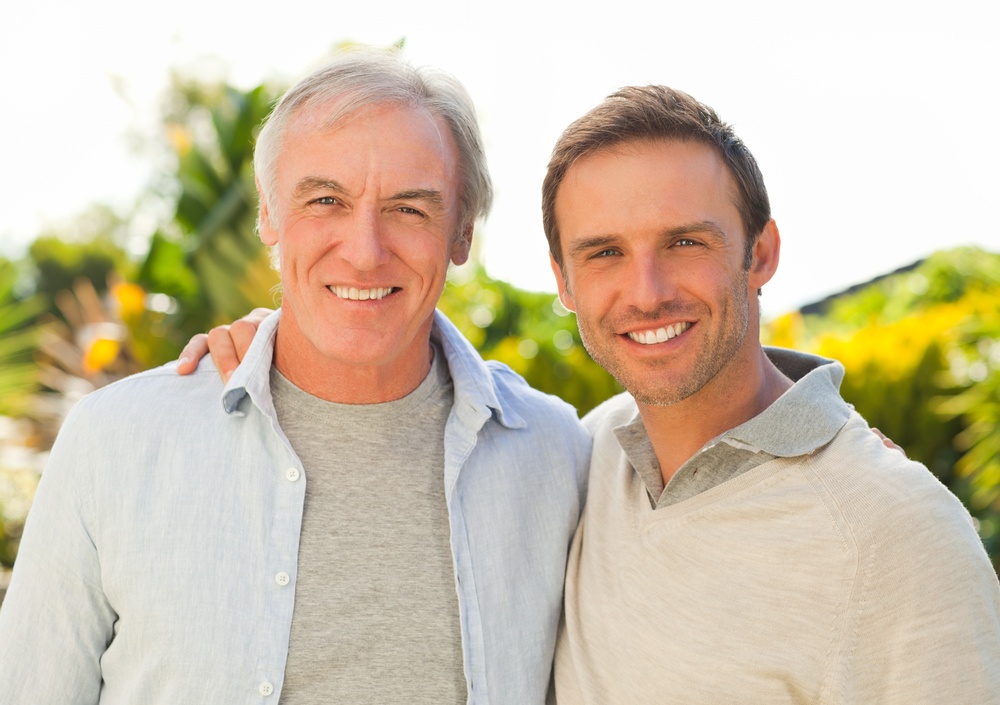 The good news is that the earlier Alzheimer's is diagnosed, the better it is when it comes to creating a care plan for your dad. It's not a curable disease, but there are ways to slow the illness down, giving you more valuable time together. There are also a few important ways you can help prepare yourself and the rest of the family for what's coming next for your dad.
Step #1: Learn as Much as You Can About Alzheimer's
If you want to give yourself the best chance of negotiating the changing times ahead, learn as much as you can about the disease, the different care options, and your dad's specific condition, since every case is individual. Visit the Alzheimer's Association website, read as much as you can on informative blogs, and ask the professionals involved in your dad's care questions regarding available treatment options, how the disease is likely to progress for your dad, and what resources are available to allow him to live safely and comfortably for as long as possible.
Step #2: Let Go of Unrealistic Expectations Now Your Dad Has Cognitive Issues
This can be a very difficult task for the family whose loved one is suffering from Alzheimer's. You may know your dad as an accomplished businessman, a great golfer, or someone who loves to socialize and connect with people. He may be highly educated, well-traveled and a great raconteur at parties. Memory loss and changes in behavior that come with Alzheimer's are likely to change his lifestyle and, as the disease progresses, you will have to start building a new set of expectations around what he can, and can't do.
What were once your dad's favorite pastimes or activities could become confusing or frustrating for him as his illness progresses, and if you have too many expectations, or push him too hard to remember something that has been lost somewhere in his memory, it can do more harm than good. It can be very painful, but coming to terms with your new expectations will in turn lead to a better relationship with your dad, both now and in the future.
Step #3: Find a New Way to Communicate
Navigating a relationship with someone who has Alzheimer's takes patience and care. Perhaps before your dad's diagnosis, you had already experienced some confused or frustrating conversations, or maybe his mood was affected by the disease, making it harder to communicate. While you may be able to conduct some ordinary conversation just now, in the future, you may need to employ some strategies to make sure you maintain the same level of trust and communication.
One of the key things to remember is to have patience; your dad may take longer to get around to the point of what he's trying to say these days, but give him the time to get there, when he can. Don't quibble over petty inaccuracies; just let these go in order to keep communication open. And, remember to listen to your dad. Even if his statements, queries or fears seem to be outlandish, if you really listen, you will get a greater understanding of what might be upsetting him. If you don't understand what he's saying, calmly and politely tell him. If you can just get an element of understanding, you will be able to acknowledge what he is trying to say and this, in turn, will leave everyone feeling better!
Step #4: Don't Do It Alone: Get Support and Home Care Assistance
An essential part of caring for your loved one through any major diagnosis is to make sure you are also caring for yourself. There is no need to try and manage everything alone and the more support and information you have, the better the results are likely to be for you both.
Join a support group at your dad's hospital or care facility, reach out to family and friends, and talk regularly with your dad's doctors. If the day-to-day Alzheimer's care for your dad is too much for you to manage alone, think about implementing Home Care assistance.
Alzheimer's care at home means that, hopefully, your dad can continue to live independently and stay engaged in his usual life for as long as possible, while giving you the peace of mind that he is safely cared for. Don't worry if you have arrived late at the decision. While earlier intervention is always best, a good Home Care team can be put a tailored care plan in place in just a matter of a few days..
If you and your family are ready to benefit from compassionate and expert help at home, please contact our team.