Pride, fear, not accepting the facts of aging - these are just some of the reasons behind an older person's refusal to accept Home Care when they clearly need it. It is not at all unusual to meet resistance when trying to introduce the idea to your elderly parent.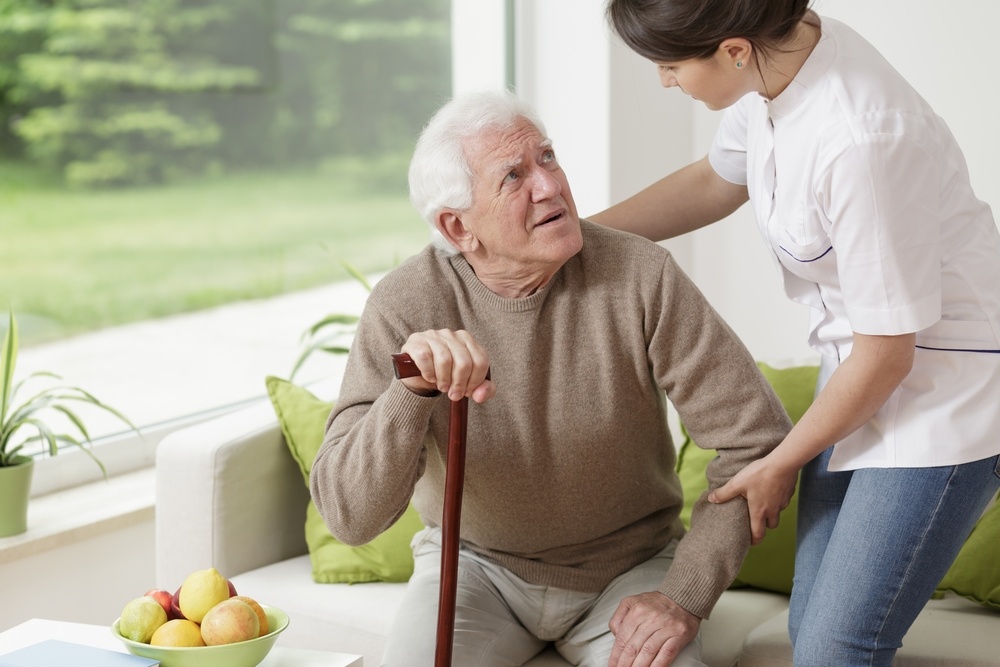 While this can be a major source of concern, remember that the idea of YOU, the child, telling HIM, the parent, what is best for him is likely to be a difficult transition for your dad. Add to this the apprehension that his independence could be threatened, and it's easy to see why he might be so adamant about managing on his own - even when you believe otherwise.
If you've found yourself in this situation, there are some strategies you can employ to help your dad come around to the new idea of having a caregiver come to his home.
Tips to Help Dad Come Around to the Idea of Home Care
Get support.

If individual conversations have been unsuccessful or fallen on deaf ears, try to gather some friends or family members who will be able to support you in the conversation with your dad. It might even be someone who is not an immediate family member, who you believe your dad will listen to or take advice from, such as a local Pastor, Rabbi, or his trusted doctor. Whoever it is, try and speak with your dad together: hearing the suggestion from a fresh perspective might help.




Introduce the idea slowly.

Rather than brusquely insisting that your dad can't cope on his own because of mobility issues after a stroke, for example, start talking about other people in the community who are benefitting from having Home Care, or try starting the conversation from your own point of view: "You know Dad, I'd feel much more comfortable if I knew someone could be here every day to help you with your medication. Would you think about that for me?"




Be patient and persistent.

It's likely to take several conversations before Dad is going to start coming around to the idea of Home Care. Take these chats one at a time and patiently present all the positives over and over again until they start to sink in. It's a good idea to reinforce the point that, if he accepts Home Care assistance, your dad will maintain his independence for longer. Plus, you will have peace of mind, too!




Don't be too dramatic.

Setting up the first meeting with someone from

a reliable home care team

doesn't have to be a big event. Grand statements like, "you can't live like this anymore, we have to get some Home Care" just beg to be disagreed with. Try arranging a casual coffee with someone who has Home Care experience. Introducing the idea slowly will be less intimidating and won't feel like such a big step.




Listen to your dad.

Try to understand the real issue behind what he is feeling. If you can get to the bottom of his resistance to Home Care, you may find a solution quicker than you think. Is it a decline in independence? Is the idea of his neighbors seeing a "nurse" come to the home affecting his pride? If you know what the issue is, you can reassure him that Home Care reinforces independent living and that caregivers are not medical workers and often become great friends of the people they assist.




Finally, be willing to accept Dad's wishes.

If you've assessed the situation and believe that your dad is not in serious danger of injuring himself or others, then you may have to concede defeat - at least for a short while. You can always take up the conversation again at a later date. If, however, you are concerned that his

safety

is compromised, then this becomes a more urgent matter and you should try to reach out to his trusted doctor who may be able to help convince him that you are both worried about his safety, and think that having extra assistance will give everyone peace of mind.




For more information about how to schedule an initial consultation with our Home Care team, please contact us.