Realizing that your elderly parent can no longer live safely, alone, can be worrying and stressful. However, there are many options available in the Boston area that will help keep Mom or Dad safe and cared for. We discuss several support options available to assist your loved one, as well as you and your family.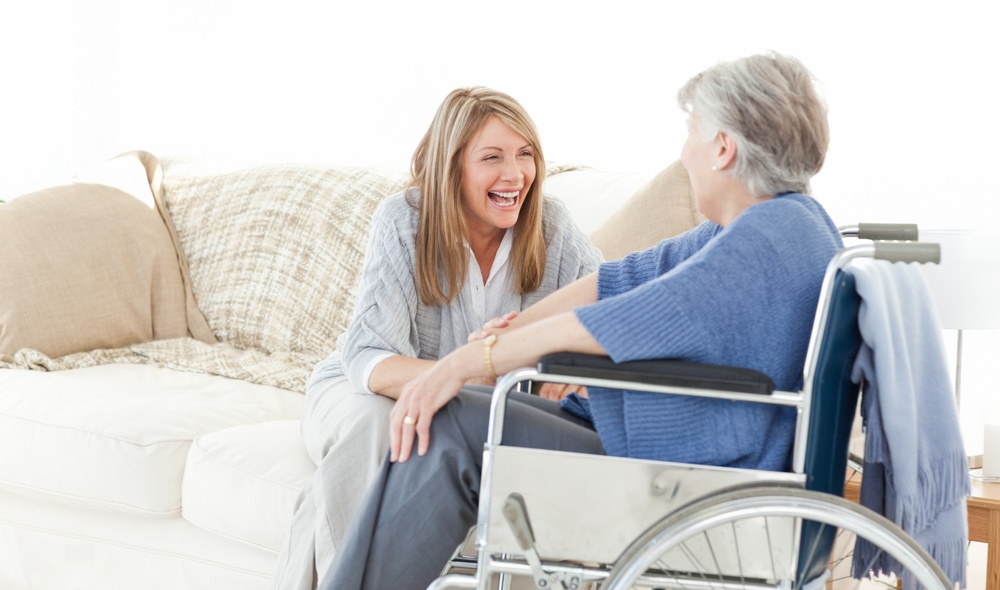 As parents age, it's common for their adult children to take on some form of family caregiver role to support them. While many families experience a gradual decline in their loved one's ability to live safely and comfortably alone, others face more sudden, and immediate changes. These can include:
When a loved one's care needs increase, their family members may begin to ask how they will be able to manage juggling their own lives and commitments while also having time left to help with your parent's increased care needs. Broadly speaking, when seniors can't live safely on their own any longer, there are three options:
1. You Could Move in With Mom / Mom Could Move In with You
For some seniors, it is most important that they remain home, or in a family environment. This is an option that works well for many families, given the right support is in place. If this is your preferred option, it is important to remember that you don't have to do it alone. Respite is extremely important for the wellbeing of a family caregiver, and their loved one. Neighbors, other family members, and friends, can be surprisingly willing to help, so don't be afraid to ask for it.
There are also a number of family caregiver support groups and networks in the area, for a number of specific conditions, including Alzheimer's, ALS, cancer, Multiple Sclerosis and Parkinson's, among others. They can provide practical advice, as well as an empathetic ear at difficult and challenging times.
If you can't find a support group to meet your needs, contact your local senior center, hospital, place of worship, or visit your town's Council on Aging.
Other useful resources include:
However, acting as a full-time caregiver to your loved one is not an option that works for every family. The full-time family caregiver role is emotionally taxing, and can quickly lead to compassion fatigue.
It is also very time-consuming, and great thought should be put into how this situation will affect the relationship between the parent and the adult child fulfilling the caregiver role.
2. Mom Could Move into an Assisted Living Facility
An assisted living facility is another option for seniors who can't cope alone at home any more. They can be expensive, and require your mom or dad to leave their home, but care is available 24*7, and there can be a socialization benefit, as well.
To find out more about this option, useful resources include:
3. You Could Turn to a Client-Focused Reputable Home Care Provider
Home Care is flexible, and often, more affordable, and allows seniors with mobility or cognitive issues to live at home, safely and securely. One significant benefit is that Home Care can be tailored to your loved one's needs, providing as much, or as little, assistance as is needed, from one hour at a time to 24-hour, live-in care.
This makes it a great alternative to assisted living facilities, and a good support option for family members who still want to be involved in their loved one's care.
A Home Care company will ensure that your mom or dad's dignity and quality of life are their number one priority. Their experienced Home Care Aides will treat clients with compassion, understanding and warmth, to enhance your loved one's life, and yours, so you can enjoy precious time together as "parent and adult child", and not just "family caregiver".
A leading Home Care company will communicate regularly, so you are always kept in the loop.
Their caregivers should be carefully selected, highly-qualified, have had background checks, and receive ongoing, specialist training. When a careful client-caregiver match is made, a close and personal bond is formed.
Below is a list of the different levels of care that can be provided, all of which can be personally curated to each individual's need.
Types of Home Care:
Hourly Care

Respite Care

Personal Care

Live-In Care

24 Hour Care

Companionship

Alzheimer's and Dementia Care

Cancer Support
You can find information about Home Care in the Massachusetts area, as well as registered Home Care companies, on sites such as:
You can also find all the information on the Ezra Home Care website, or by talking to a member of our dedicated and compassionate Home Care team.
If you think home care is the option for you and your family, get in touch to find out more information or arrange a safety and needs assessment.