Despite being entirely focused around the needs of another, the role of caregiver can be a lonely one, not to mention emotionally and physically challenging. Seeking respite should be one of the most important tasks on your to-do list, and is key to looking after the well-being of your loved one, and yourself.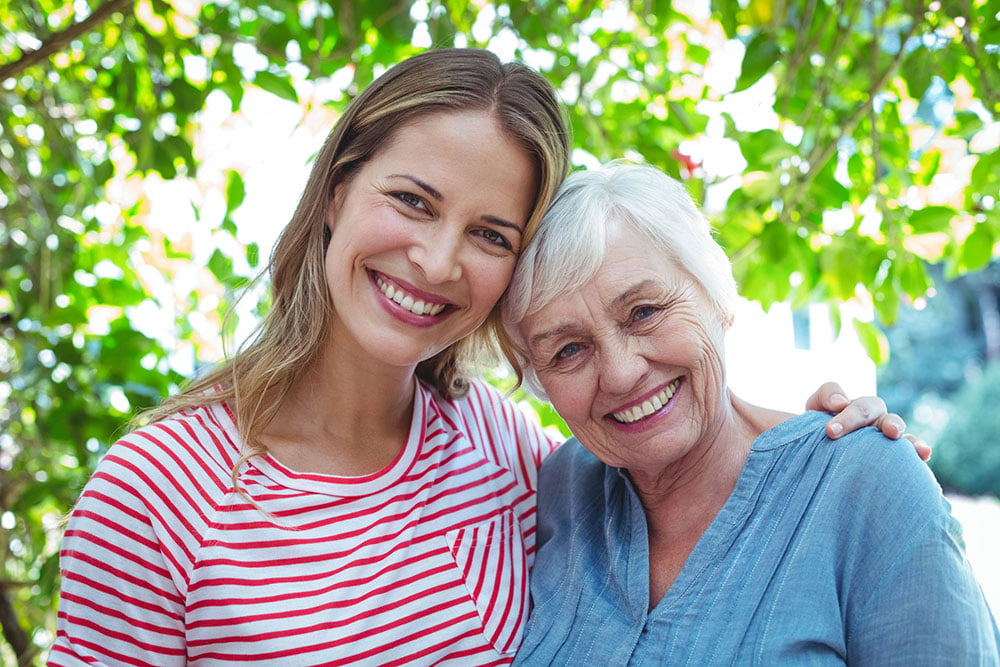 Caring for an elderly parent is often a role that an adult child falls into, resulting in major life upheaval and an unexpected shift in the parent-child role. Many of those who choose to take on the role of primary caregiver are keen to support their parent/s by doing everything they can to help them live independently. However, knowing when to ask for help is essential to making sure that everyone stays safe, healthy and happy in this new situation.
It's not reasonable to expect that you will be able to take on the entire caregiver role for your mom or dad on your own. From the outset, anyone who becomes a caregiver needs to have a support network of friends and relatives who are able to step in at certain times to give them some respite.
If you find it difficult to ask for help, think about some very specific tasks that you could pass on to someone else. Releasing two simple tasks per week, for example, to two different family members, could free you up for a few hours each time, and will have little impact on those you're asking help of.
Transportation to and from appointments or the grocery store, for example, is one shared task that could be delegated or shared. Meal preparation, laundry, or other household chores could easily be delegated to others.
Home Care Offers the Help You Need
If you're an only child or are the only family member living near your parent, you may not feel that you have anyone to turn to for help. If this sounds familiar, then think about going to a reputable, trustworthy Home Care company that can provide an extra pair of hands when you need them.
Some people find it difficult to help their parents with personal care such as bathing or getting dressed, and would prefer a compassionate third party to come in to help. A compassionate, professional Home Care aide could be used for these tasks, helping both you, and your parent, feel comfortable with this new level of care. Most importantly, it helps Mom or Dad maintain their dignity.
It's important that you try and let go of any feelings of guilt that might come with seeking help. Remember that it is essential for those who are caring for a loved one with a deteriorating condition such as Parkinson's or dementia to have some time away from the situation to maintain their own relationships, interests and mental health. If you find it difficult to reconcile this, think about it in these terms: if you become sick from being overstretched and mentally exhausted, you won't be able to care for your parent at all.
Among the many benefits of hiring a Home Care aide is the fact that they will have experience understanding the sensitivities of seniors who prefer to have family members care for them, and will also know how to effectively work with the primary caregiver to make sure communication stays open. This means you will still feel very much a part of the care plan, even when you can't physically be with your parent.
Set out a list of specific jobs that you have to complete over a week, and see how many of these can be redistributed to a Home Care company, and which ones you and your mom or dad would prefer to keep with a family member.
Coming up with a care plan together with your newfound extra pair of hands will make for a smooth transition when you introduce the Home Care aide to your parent. You might find it useful to start off slowly, and then build up to handing over more tasks over time.
Don't forget that your aging parent's needs are likely to get more intense and involved as time goes on, as will your need for respite. If you have enlisted the help of a Home Care company, you can feel secure in the knowledge that you can increase their level of involvement at any time to cope with new needs as they arise.
In-home care can help facilitate you and your parent's wishes for them to continue to live at home. It also gives you the essential supports you need as you juggle your own life - while also caring for your loved one.
Remember, whatever your future plans are for your own life and that of your elder parent, remember the one piece of vital information: you don't have to, and shouldn't try to, do it alone.
For more information on how to arrange in-home care from a professional, friendly team, contact our compassionate and experienced caregiver team.