Home Care is Helpful Care for Diabetics
Neglecting to care for your diabetes, or your loved one's diabetic needs, could lead to serious complications such as heart disease, high blood pressure, diabetic coma or amputated limbs. Ezra Home Care provides in-home care solutions that will allow you or loved one to stay comfortable and healthy.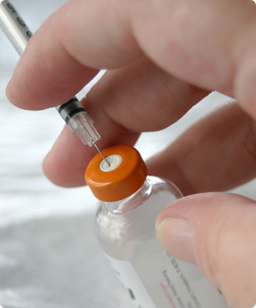 An Ezra Home Care caregiver at your side or for your loved one's side enables:
Obtaining the "right" information and repeat education on proper diabetic care. It takes continued education to stay abreast of new developments in diabetic care and learning how to properly care for the disease.
Avoiding situations that could disrupt a care schedule. Planning a day's activities or chores in advance help keep all the parties involved on track with medications, diet and exercise.
Exercising (properly), always try to do it with a buddy or a caregiver being present so you stay safe. Our exercise programs focus a lot on moving the legs (safely) to promote proper blood flow.
Staying positive: It is a well known fact that diabetes can cause depression. We will help you stay positive and feel great by keeping your diabetes under control.
As you consider professional care for your diabetes or your loved one's diagnosis, try and reframe daily care into easily recognizable benefits. It's a proven fact that proper care and good diabetic control helps prevent the serious complications of diabetes. Proper care can result in the ability to more easily enjoy hobbies and interests. Please contact us if you would like to learn more about our Diabetic Care program and/or read some of our case studies.
If you or a loved one needs help with diabetic care management, Ezra Home Care's experienced staff and caregivers are happy to help you carry out the care plan your doctor or nutritionist created for you while we assist with all of your care needs. Learn more about Ezra Home Care's Diabetic Care Program. Contact us with questions.
Diabetes is a metabolic disorder that causes high blood sugar, either because the body doesn't make enough insulin or doesn't properly use the insulin it produces. It is one of the fastest-growing diseases in the United States and around the world. Medical officials estimate that more than 25 million Americans suffer from the affliction.