When most people think about their brain, they don't think of it as an organ like the heart. The brain is an organ; therefore, it needs regular stimulation if it's going to stay healthy and productive.
While you almost surely use your brain every single day at work and with friends, family and kids, those common interactions really aren't as stimulating as you might think. What your brain really requires is a different kind of activity and workout.
If you want to keep your mind active and prevent short-term memory loss as you age, adding these activities to your regular schedule can be helpful.
Reading
Reading is one of the easiest activities a person can do to stimulate their mind. Unfortunately, many people choose to hunker down in front of the television after a day of work instead of with a good book.
This doesn't necessarily mean that you have to give up television and other forms of entertainment for reading altogether. For most people, reading even 30 minutes per day is beneficial. In fact, once you start reading, you'll probably find you enjoy it a lot more than you did in high school.
What you read isn't all that important, but you should pick something that stimulates you and makes you want to keep reading. Whether that's science fiction, philosophy or a business-related book is up to you.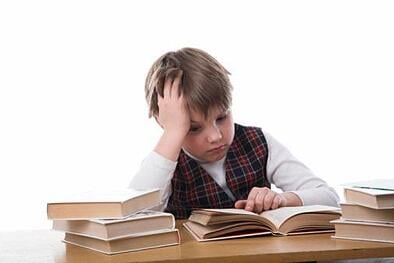 Reading isn't just for kids.
Image Courtesy of Flickr
Learn a Language
Learning a language is a beneficial activity that helps keep your mind sharp as you age. A second language that's commonly spoken in your area can also be helpful; however, if you travel frequently, consider learning a language that will help you in your travels.
Books are a great way to learn the basics of language, but instructional videos, online courses or classes at your local community college can all be helpful when it comes to learning a language and keeping your mind active.
Go For a Run
Regular exercise is good for your body – you already know that; however, there's some evidence that running can actually benefit overall brain health by increasing oxygen flow in the area. You don't need to take on a marathon, but making running part of your regular exercise routine can be beneficial.
Be Social
Social activities, like having dinner with friends or going to a party, might seem like a waste of time for some busy people, but it turns out that social situations actually help keep our minds sharp and focused.
Social activities don't have to be long and drawn out. Even having coffee with a friend for 45 minutes can help keep your brain sharp.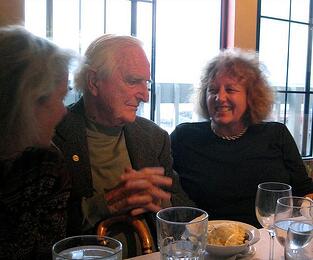 Something as simple as having dinner with friends can keep your mind active.
Image Courtesy of Flickr

Most people understand that they need to keep their bodies active in order to stay healthy. Unfortunately, many of us seem to forget that our minds also require activity – most likely because we take our mental function for granted.
Memory loss can be devastating for many adults, especially senior citizens that require homecare, therefore, it's important to do everything we can to fight it. Incorporate the tips above into your life to help stave off short-term memory loss and keep your mind as sharp as possible for as long as possible.

Marcela De Vivo is a freelance writer from Los Angeles who writes on everything from personal health and fitness to gaming and technology. To keep her mind sharp, she makes sure to eat the right foods, exercises regularly and performs various activities to help keep her mind active.
At Ezra Home Care, we feel that the level of comfort you feel in your own home cannot be matched anywhere else. The decision to bring a caregiver into your home can be a difficult one. We will work with you and your family to find the right caregiver for you. One who will help your loved one keep up with the daily activities that will keep him or her social, active and engaged.