There may come a time when you feel it's no longer safe for your elderly parent to drive. But how can you convince Dad (or Mom) to hand over the car keys?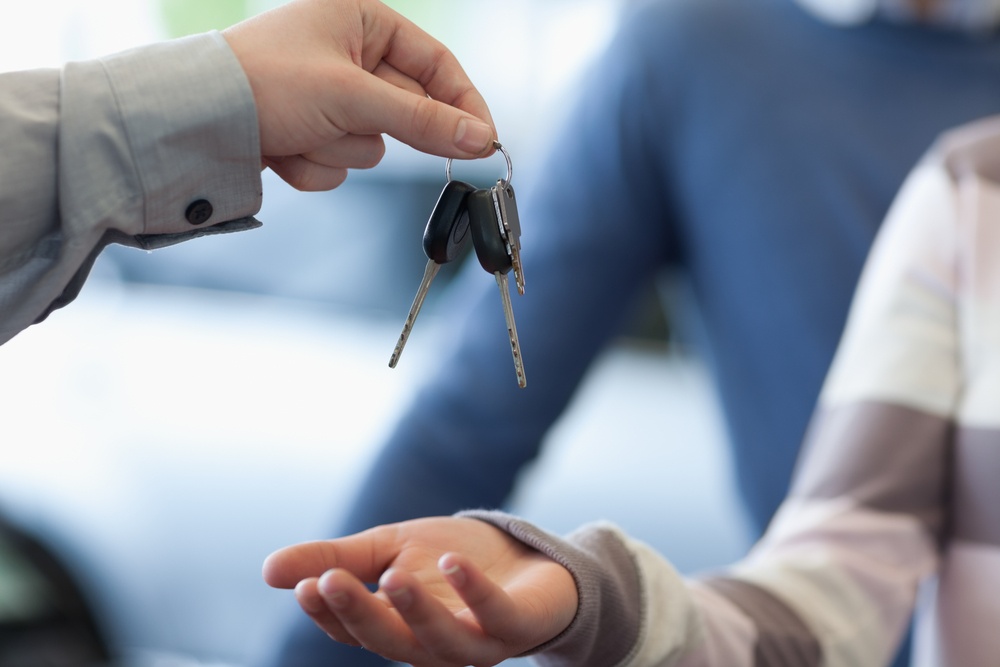 There are a number of age-related conditions that will eventually make it unsafe for Mom or Dad to drive independently. Changes in vision, mobility issues, delayed reaction times and cognitive or memory issues, could make it difficult to conduct rules of the road. Unfortunately, your parent may not agree (or may be in denial). Now what? How do you get Mom or Dad to relinquish those car keys?
Here are a few tips to get the conversation started: First, try to have a discussion with your dad and see if you can get him to willingly accept that his condition – whether that is simply old age, a degenerative condition such as Parkinson's or Alzheimer's, or he is recovering from a stroke - is affecting his ability to drive.
It is not an easy conversation to have, but if your dad is becoming a threat to himself or to other people on the road, it is imperative that you have this discussion as soon as possible.
It's important to understand from the outset that this conversation is definitely going to be harder for your dad than it is for you. Remember, for him, it means that he will no longer have the independence that driving affords him. He may feel that he has to give up much of what he enjoys about his lifestyle now - visiting friends, socializing, going to community events at the synagogue or church; you will need to reassure him that there are many transportation options, so he will not feel like he will become isolated.
Just as your dad may at first be against the idea of Home Care, it's not unrealistic to expect him to be resistant to the idea of taking his car, and thus some of his independence, away. He may even be angry or upset with you for suggesting that he give up this piece of control over his own life. In fact, he may find it difficult to hear that his declining health issues are contributing to his inability to drive safely.
Even with all of these challenges, rest assured, you are doing the right thing - ultimately, you could be saving your dad's life.
Many elders will start to curtail the distances and times they travel (i.e. driving during daylight) when their abilities behind the wheel decrease. It might not even be a conscious decision, but this change in habit could suggest that your dad is losing some of his confidence while driving.
Use an Understanding Tone in your Voice
Using a soft and understanding tone will be less authoritative and threatening. Start the conversation by trying to steer your dad so that he comes to the idea himself.
Be Candid and Honest with your Dad
Be ready with specific, nonjudgmental reasons for your suggestions. Talk about the very real reasons why it is no longer safe, such as impaired vision, medication side-effects, or limited physicality. The consequences of driving when not in full control should also be mentioned, to outline that a crash caused by a lack of mobility or decreased alertness can result in serious injury, or worse.
Make a clear statement that you are worried for his safety and for that of others, and have a list of solutions at hand for your alternative means of travel for your dad. For example, you might suggest that family members take turns driving him to his appointments and social events. Also, he might be able to use public transportation, Uber or a taxi, or even The Ride (a speciality bus for seniors). You might even suggest he take advantage of some of the benefits of using a home care companion to escort him to his social activities or medical appointments.
It is essential to implement solutions, quickly, because you want Dad to stay connected to his community; it will reduce the risk of social isolation and possible depression.
Be Respectful and Understanding
Remember, it might take time for your dad to think things over by himself, so he can feel like he is in control of these big decisions.
You might try having family members drive him to wherever he needs to go - before he fully gives up his keys. In this way, when the time comes to stop driving altogether, he may feel more in control and less afraid of losing his independence.
If your dad still refuses to talk with you about giving up his car keys, bring a list of your concerns to his doctor. His physician may be able to refer his case to the DMV so that he has to retake his driving test. This step may make the difference in keeping your safe from the risks of an accident.
Don't forget, while the discussion may be difficult, if you are concerned that your elderly parent is no longer fit to drive, and your family members are unable to help, using a Home Care company may be the answer; a compassionate caregiver can help him maintain his independence by assisting with his transportation needs, as well as adding to the social fabric of his daily life.
Contact our team
to find out how Home Care may be able to help.