Learning how to communicate with a family member who has dementia, including Alzheimer's, takes time and patience. If you feel that conversations with your Mom are going in circles, there are some techniques you can employ to help.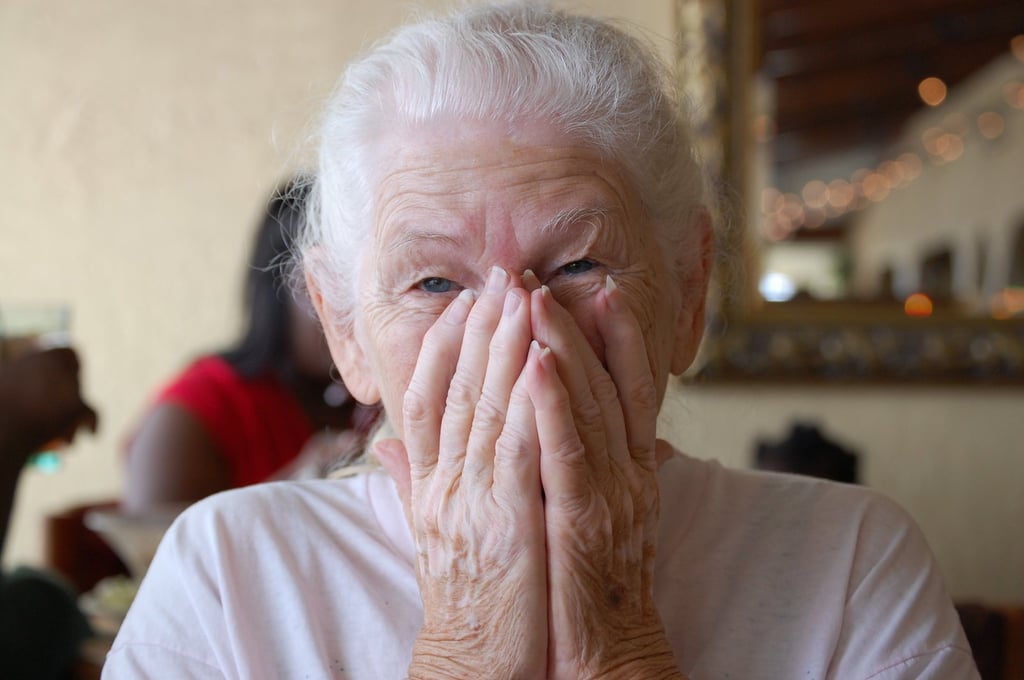 In the early and middle stages of cognitive conditions such as dementia, you will still be able to enjoy conversing with your elderly parent, albeit in a different way than you have been used to.
Perhaps Mom repeatedly asks the same question, or uses the same words or phrases over and over again, making it difficult to communicate, and leaving both of you frustrated. Of course, this is a perfectly normal way for someone with cognitive issues to behave - damage to your mom's brain cells mean it's likely that she has simply forgotten she has just asked a question and can't remember the answer.
Anxiety and Alzheimer's
It's true that frustration or anxiety can worsen symptoms, so make a note of when the repetition is at its worst, and see if there is some cause behind it that can be alleviated. This anxiety could be related to certain surroundings, a particular time of day, or even a person.
Consider how your mom is feeling at the time you are trying to communicate; if she is asking the same questions over and over, she may be feeling distressed, confused or lacking control of her own life. Elderly people with Alzheimer's try to reach out and let you know they are uncomfortable, upset, or in need of something, but they lack the communication skills to express their emotions. It's important to keep a close watch if you feel your mom isn't able to express these things to you anymore; look for warning signs that could be her new way of trying to tell you something.
It is often helpful to address the emotions behind a question, as well as the question itself, by giving reassurance through your tone of voice, hand holding, or other cues that you can use to let your mom know that you are there to help her.
You might not be able to remove the trigger source of anxiety from your mom's life or routine, but knowing the cause can help you pre-empt the repetition, by answering the impending question or offering the right emotional support.
Communicating with a Parent with Dementia
Caring for someone with cognitive issues such as dementia, requires a great deal of patience. It's important to stay calm with your mom, even if the repetition is a source of frustration for you. Trying to reason with or find logic behind the issue is likely to end in frustration for you both; be as gentle as you can, and reply with the answer that your mom is looking for, even if you've already done so a number of times.
If your mom can still read, and there is one particular question that is coming up, writing the information down in large, legible text and leaving it somewhere prominent can help alleviate repetitive question asking. Notebooks, clocks, calendars and photographs of loved ones, or people involved in your mom's daily care, can also be useful memory aids.
When you are answering your mom's questions, try to be as direct with your answer as you can. Avoid elaborate explanations or emotional responses that might be upsetting.
Distraction techniques can also be useful if you are stuck in a cycle of repetition; try to change the focus of your mom's attention with an activity, or by striking up your own question on a subject you know she will latch onto and enjoy talking about.
Essentially, you won't be able to eliminate these repetitive behaviors in your mom, you can just learn better ways to handle them.
Help for Caregivers Looking After a Parent with Alzheimer's
Looking after someone with dementia, can be very challenging, and it's natural to lose your patience from time to time. It's essential to take some time away for yourself when you can, and to get the help you and your mom need.
Hiring a Home Care company can help with respite and practical assistance in the comfort of your mom's own home and can help you get some vital breathing space you need in order to regroup and stay healthy, while making sure she is well cared for and comfortable.
This assistance can come in the form of companionship during times when you are unable to be there, and can also help with the activities of daily living and personal care, including engaging in cognitively stimulating activities that will help your mom keep an active mind.
This assistance can help Mom reduce her anxiety levels and enable her to cope with her condition, which in turn can help you communicate with her.
To find out how Ezra Home Care can provide the assistance your parent needs when suffering from dementia, including Alzheimer's, contact our compassionate and experienced team.