Written by Alyson Theran, Co founder of Movers & Stagers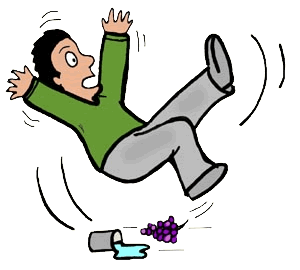 Slips and falls are the most common causes of accidents in the home. They can lead to sprains, broken bones and increase the risk of early death.
Fortunately with careful planning, falls can be prevented in the home. Here are some of the preventative measures you or your loved ones can take to minimize the risk of falls:
Lighting - Make sure that all rooms are well lit.
Electrical outlets - should have a limited number of connections. Extension cords should not be overloaded with too many lamps, appliances or heaters plugged in. Electrical cords should be placed behind or under furniture and not left loosely lying around as one can easily trip over a cord. where they could be tripped over.
Rugs and Carpeting - Do not place rugs over carpeting. Use non-skid padding under all rugs in the living area. A low pile carpet is easier for those who use a walker. Check for worn stair treads and loose carpets as theseare areas where people trip or catch a foot and fall.
Handrails - Install handrails on both sides of the stairs; this measure is especially important for stairs that lead to abasement.
Grab Bars - Install grab bars in tubs and showers to prevent slips and falls on wet surfaces. Grab bars can be added to the toilet area as well. Only use non-skid bath rugs.
Kitchen - Arrange kitchen work areas so they are low enough to reach. Lower shelves should be used that are easily accessibile.
Furniture - Arrange furniture in a manner that creates clear and safe paths throughout the home.
Remember a house can be made safer with careful planning.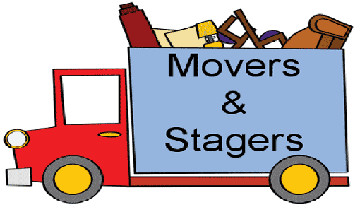 We help people who are downsizing from their home to a smaller residence handle the many issues involved with moving. These typically include the following:
• Providing the homeowner with the information necessary to select their best housing option
• Stage the house for sale to create a great first impression for potential buyers in order to get top dollar for your home.
• Planning and managing all the aspects of the moving process.
For more information on CDC and fall prevention click here.