If you try to google "Alzheimer's" or "dementia care" you'll find plenty of information, from official resources to personal blogs. With all this information, it's easy to get lost. The best strategy for finding relevant and up-to-date information is to keep an eye on a few industry blogs.
Why Alzheimer's and dementia blogs?
There are many excellent blogs about Alzheimer's and dementia which regularly provide fresh content. Most of them are personal blogs, where people share their own experience about fighting with the disease or being a primary caregiver. Many of the best blogs are run by companies and government organizations who can afford to invite professionals in geriatrics and healthcare, as well as legal consultants, to provide useful insights.
I chose five Alzheimer's and dementia blogs which I think are the best, because they provide valuable content, have a clear layout, and are influential in the Alzheimer's and dementia community.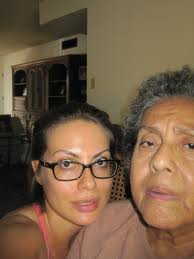 The author of this blog is Kathy Ritchie, whose mom was diagnosed with multi-infarct dementia (FTD) and Alzheimer's disease. Kathy left her job in New York City and moved to Phoenix to be her mother's primary caregiver. She writes her blog for young adult caregivers struggling and coping with a parent's disease.
Unlike most personal blogs, her blog is very well structured and easy to read. Besides sharing her own experience dealing with her mom's disease, she offers information about medication, long-term care, medical professionals who work with FTD, and the facts and figures about dementia. She also keeps her readers up to date on the efforts to increase awareness and federal funding for Alzheimer's research.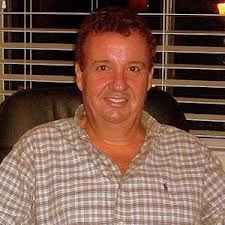 This blog is run by full-time caregiver, Bob DeMarco. "I started the Alzheimer's Reading Room to keep track of the thousands of articles and many books I was reading about Alzheimer's disease," DeMarco states. "I soon realized that Alzheimer's caregivers are often thrust into their role with little or no experience, training, or education about Alzheimer's disease."
The blog covers the most common problems, including nursing home selection, treatments, medications, showering, toileting, managing expectations, etc. DeMarco presents his readers with many Alzheimer's professionals, who share their experience and knowledge about the disease.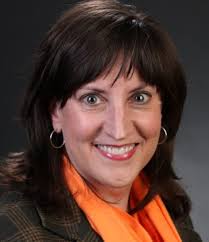 This blog is about caregiving in general. Denise M. Brown is a certified caregiving coach and the author of five books about caregiving. She launched Caregiving.com in 1996 to provide insights, inspirations, and information for family caregivers.
Caregiving.com not only offers articles about caregiving, but also provides lots of videos, podcasts, and webinars. This blog supports a huge community of caregivers, and is a place where you can find many support groups, forums, and live chats that connect you with other caregivers. The only issue with this blog is that it offers almost too much information, and can look a little messy. You have to get used to its complicated structure.
Alz.org -- "Continuing the Conversation on Alzheimer's Disease" blog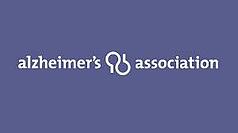 This blog was created by the Alzheimer's Association, the leading voluntary health organization in Alzheimer's care, support, and research.
It concentrates more on providing insights from the frontlines of Alzheimer's research and current studies about factors that influence Alzheimer's, rather than on practical tips. The top contributors are neuroscience researchers, doctors, and public figures from the global Alzheimer's care community.
About.com -- "Alzheimer's and Dementia" blog
This blog is run by Esther Heerema, a licensed social worker with more than 17 years of experience working in long-term care and acute-care hospitals. Heerema offers information on the various types of dementia, and other dementia-related illnesses. She writes about everything from navigating a doctor's visit to identifying early symptoms.
You can also subscribe for Ezra Home Care blog and get a new article once in two weeks. Happy reading!