When everyday tasks start to become more difficult, or illness results in a decline in memory function or mobility, it's natural for adult children to worry about their parent's future.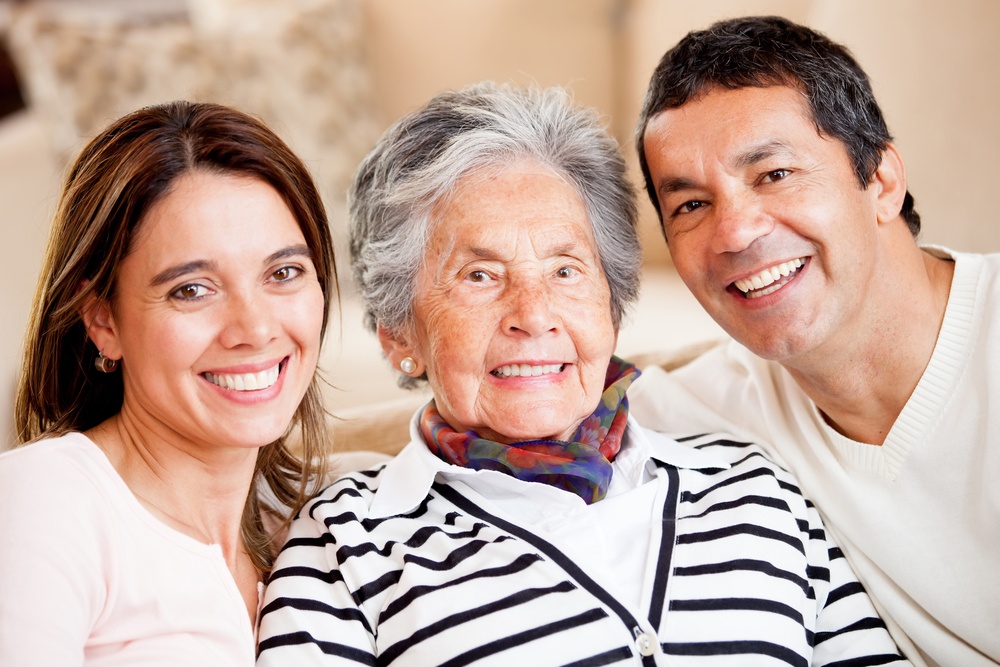 It's not always possible to be with an elderly parent 24/7 - life commitments, work schedules and having a young family of your own are real-life issues that can get in the way - even if you wish you could be there more.
Perhaps you live far away from your aging loved one and are beginning to wonder what you can do to make sure they are safe and cared for every day. You ask yourself: "Is it time to move my parents to an assisted living community, or is there a way to keep them safe, while maintaining their independence, at home?" The good news is that there are Home Care options that can help keep your loved ones safe and comfortable - whether they have been diagnosed with dementia, are suffering from Parkinson's Disease, or were just released from the rehab hospital after a recent fall.
Home Care is an accessible, affordable alternative that offers a solution for families and older people who need help managing day to day tasks from dressing and bathing to meal preparation and medication reminders.
Whatever the need is, care at home opens up a whole new world of flexibility for those struggling to care for their parents, while offering renewed freedom and independence for the loved ones who get to stay in their own home for as long as possible.
8 Reasons to Consider Home Care for Your Mom or Dad
Your parents get to stay at home in their comfortable surroundings


For most people, whatever their age, the prospect of having to move out of their home before they are ready can be daunting and even frightening. Mobility issues may mean that living alone is no longer an option, and when care is needed over extended periods of time, it can be difficult for family members to be there as often as they would like. For elderly people who are dealing with cognitive issues like dementia or Alzheimer's, the comfort and security of a familiar environment can mean higher levels of contentment and all-round wellbeing.




Care is personalized and one-to-one


Unlike in hospitals or assisted living facilities, Home Care aides are hand-picked for you and your family's needs, and are available to attend to your loved one on a one-to-one basis. The level of care they provide is determined by your specific needs, and the bond and relationship that grows can be genuine and deep.




Mom and Dad get to maintain independence for longer


If introducing care is a tricky subject for your mom and dad who crave independence,

Home Care can be an excellent solution. Instead of looking upon it as a dependency, our caregivers are there to sensitively provide your loved ones with the level of care that is needed so they can live just the way they want - for as long as possible!


Family members receive the help they need to cope


Home Care companies can offer relief and flexibility to the adult child or spouse who is trying to care for loved ones. Your parents may need help with simple household tasks such as grocery shopping, light housekeeping or weekly chores, while others may welcome a caring hand to minimize fall risks during tasks such as bathing, toileting or getting dressed for bed.




Continued dignity for your older relatives


You and your parents can set the pace and level of care provided, in the security of their own home environment. Home Care is a dignified way to introduce the extra help that is required to keep them safe.




Short-term and long-term options are available


Your needs may be long-term, perhaps for a degenerative illness that is going to require more and more support over time, such as Parkinson's, or you may have

an urgent requirement for intensive care

after a sudden event, injury or surgery which will likely lessen over time. Whatever the need is, caregivers can be thoughtfully matched with a family member and the ongoing relationship that develops can change with your needs.




Caregivers can develop meaningful relationships with your loved one


Loneliness is a big concern for the adult children of a parent who has been widowed. The companionship provided by a caregiver is one akin to a blossoming friendship and can provide meaningful and essential social interaction.




Prevents risk of social isolation


If illness, mobility problems or recovery after a sudden health crisis has left your parent housebound, they may miss their usual social activities and interactions. This change in routine can sometimes lead to withdrawal, social isolation, and sometimes, depression. Caregivers not only provide companionship, but they can also help ensure that your loved one is getting out and participating in social activities outside the house.
While your parent's care needs often result in a change in circumstances for your family, it is reassuring to know that there are options available to you to help you cope. Choosing Home Care for your mom or dad means you can be sure they are being cared for in the comfort and familiar surroundings of their own home, and affords you the time you need to continue meeting your own daily commitments during this difficult time.
At Ezra Home Care, we provide reliable, compassionate and personalized care, which translates to peace of mind and security for everyone in the family. Our caregivers are selected and approved by the office team, each of whom has trained in the field as a caregiver.
If you and your family are ready to benefit from compassionate and expert help at home, please contact our team.