While there are many familiar physical symptoms associated with the development of Parkinson's disease, there are other lesser-known issues, too. Your loved one may be experiencing muscle rigidity, resting tremors, bradykinesia and postural instability, but according to moretoparkinsons.com, more than 50% of people with the condition also face psychological symptoms including hallucinations and delusions. Here, we outline these symptoms, and how you, and your loved one, can address them to maintain a good quality of life.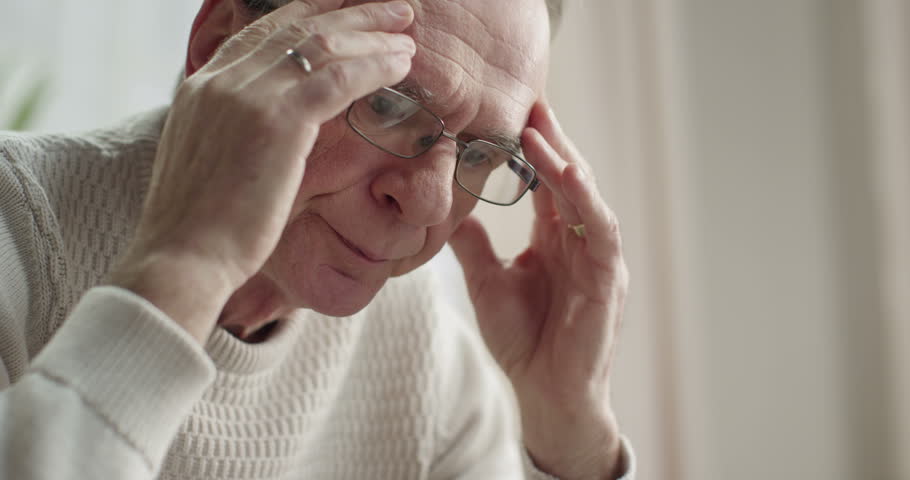 Symptoms of Parkinson's Hallucinations and Delusions
Hallucinations and delusions brought on by Parkinson's Disease can cause your loved one to:
See, hear, smell or experience things that are not real (hallucinations)

Believe things that are not true (delusions)
Recognizing that your loved one is experiencing hallucinations and delusions can be more difficult than expected, as the gradual development of symptoms can be subtle. For example, your mom hearing a noise or smelling an aroma that is not present can be quickly dismissed as a harmless mistake. As the symptoms progress, however, they can become more noticeable and alarming, and can lead to changes in your loved one's behavior. This can include:
Paranoia

Making statements that demonstrate that they are experiencing very strong (but false) beliefs

Thoughts or actions that indicate they are out of touch with reality
Typically, the symptoms of Parkinson's hallucinations and delusions will worsen over time, and for the person living with the condition, it becomes more and more difficult to distinguish between delusional thoughts and reality. This is why it is important for family caregivers to take action as soon as possible after these symptoms begin to manifest.
Treating Parkinson's Hallucinations and Delusions
As is the case with many complex health issues, treating hallucinations and delusions caused by Parkinson's Disease is not simple or straightforward. However, there are ways to address this concern. Your first steps upon recognizing that symptoms of Parkinson's hallucinations and delusions exist should be:
Getting the issue assessed by a medical professional, particularly a Parkinson's specialist. They can determine the severity or stage of the disease and assess whether other conditions such as

dementia could be causing behavioral changes

. They can also assess whether the medication being used to treat your loved one's condition could be the underlying cause for hallucinations and delusions. This has to do with sudden elevations of the chemical dopamine in the brain, which can trigger hallucinations and delusions, even as it reduces the motor symptoms of Parkinson's.





Adjusting or changing the medication used. If the hallucinations and delusions are considered infrequent or benign, treatment may be delayed in order to allow medications for motor issues to be adjusted and continued. However, if the issue is deemed problematic, medications can be adjusted. According to the

Parkinson's Foundation

, medication can be a balancing act, because the goal is "to reduce hallucinations and delusions without worsening motor symptoms."





If deemed necessary, antipsychotic agents can be used to help chemical imbalances within the brain. These will not affect motor symptoms or the medications used to counter

mobility issues

.
It is important to remember that, as the American Parkinson Disease Association (APDA) explains, "hallucinations and delusions can be triggered by changes in the brain that occur regardless of taking dopamine­-enhancing medication. Some of these changes occur naturally as Parkinson's disease progresses."
It is impossible to determine who may develop psychological symptoms, and this is why it is of the utmost importance for family caregivers to be educated about the disease and its natural progression. There are, however, some factors that present a higher risk of developing Parkinson's hallucinations and delusions. These include:
Age

Severity of the disease

The length of time your loved one has had Parkinson's symptoms

The use of dopamine-based therapies
It is also important to realize that, as with other conditions, many people with Parkinson's will remain silent about their early experiences, or first signs of hallucinations or delusions.
According to the APDA, only 10% to 20% actually report their symptoms to their physicians. This makes it important for family caregivers to understand and recognize the symptoms, and to address any changes in behavior or personality in their loved one quickly.
Encouraging those with Parkinson's to speak out at the first signs of hallucinations and delusions is vital. As is the case with so many health issues, the sooner a symptom is addressed, the better the outcome.
Home Care Help for a Loved One with Parkinson's
As mentioned, it can be difficult to recognize early symptoms of hallucinations and delusions in your loved one with Parkinson's Disease, and to provide the support they need, on your own, but hiring a Home Care Aide who can deliver a tailored Parkinson's Support program can be of great assistance.
An experienced Home Health Aide can not only assist with the activities of daily living, medication reminders and appointment escort, they can also provide ongoing collaboration regarding the best options for your loved one's care, and can recognize changes that need to be addressed.
Parkinson's is a complex and challenging condition, but hiring a reputable Home Care company also means that you can modify and update the level of support your loved one requires, according to changes in their condition, and can avail of the respite you need as a family caregiver.
If you would like to find out more about how a Home Care Aide can support you and your loved one with Parkinson's, please contact Ezra Home Care for a needs assessment.