Dementia Caregiving: Coping with Grief Challenges & Solutions
Nothing can prepare you for the shock and grief of losing a loved one, but when that person has dementia, including Alzheimer's, it's possible that you will experience a sense of loss a number of times throughout their illness, even though they are still alive. What can you expect, how can you cope, and how can you continue to care for your elderly mom or dad at such a difficult time?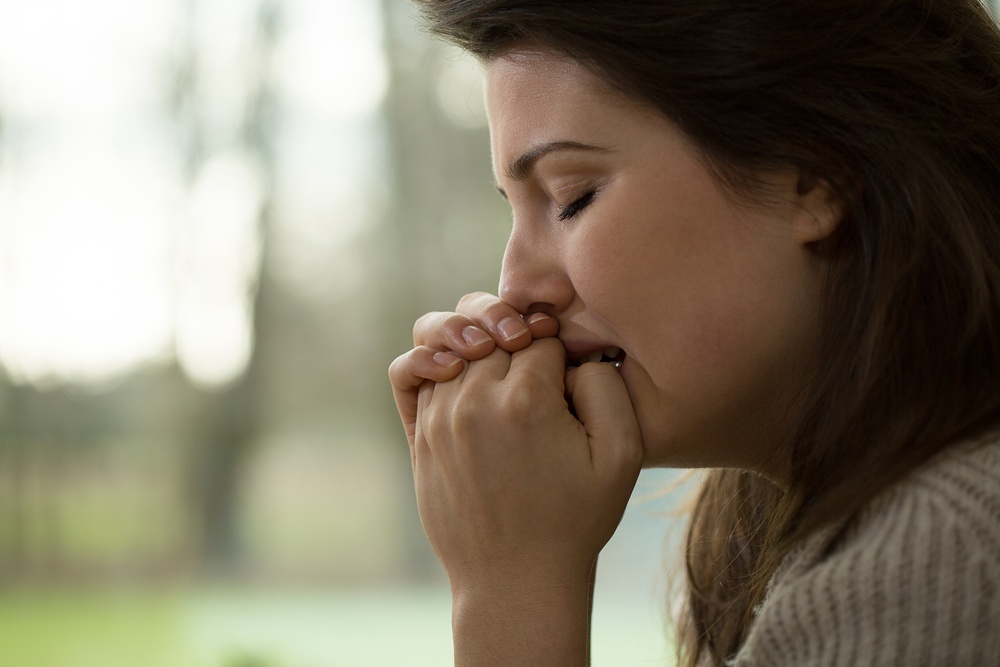 Anticipatory Grief
Anticipatory grief, or ambiguous loss, is the emotional loss of a person as their memory fades, and they no longer remember their family members and friends. Unfortunately, in many cases, they cease to be the mom, dad, or loved one, you used to know. Alzheimer's and other cognitive illnesses are cruel, in that they gradually take away the person you love, over a long, slow and painful period.
During this process, it's very normal for grief to strike, often many times, while you come to terms with the fact that your family member you knew and loved, is no longer really with you. It's important to know that these feelings are normal, and common. aTo help you through this difficult time, be sure you talk about your feelings with friends, family members, or professionals.
The stages of grief are the same, whether the elderly person in care has already passed, or the loss is experienced while they are still alive. They don't always occur in order. The grieving process is different for everyone, but it is common for family members and family caregivers to experience many of the following feelings:
The Stages of Grief
Denial -

Feeling that the person isn't really as sick as they actually are, and that perhaps there's a chance that they will get better. Also, reading into non-existent signs that they still remember you, or normalizing behavioral problems.

Anger -

Feeling let down by the person with dementia, including Alzheimer's, or frustrated by their behavior; anger at other family members for not assisting in the caregiver role, and feelings of being abandoned in a difficult situation.

Guilt -

Putting unrealistic expectation on things you should/shouldn't do, either in the present or the past; regretting past issues in the relationship before dementia 'took' the person from you; feeling guilty when you have moments of enjoyment in your life.

Sadness -

Overwhelming sadness and feelings of loss; episodes of crying; displays of emotion; withdrawing from social interaction, or needing more interaction than usual.

Acceptance -

Living in the moment; appreciating and finding meaning in the ways you can still care for your loved one; understanding the personal growth experienced from loss.
For the family caregiver or other family members, these various stages may repeat or get mixed up, as the ambiguous loss over time can be very confusing and difficult to deal with emotionally. Other emotions, such as shock, helplessness, and despair, are also common.
Caring for a loved one with late-stage dementia is extremely challenging and can bring many difficult moments. Even talking to mom or dad can be challenging. Your sense of loss is not just for the relationship you had with the parent or loved one with Alzheimer's. In fact, while they are still alive, you can feel a loss of control of your own life, while you continue to fulfil the caregiver role. This can continue for several years.
Your freedom, future plans, and lifestyle choices, may all be compromised while your loved one is in late stage dementia, and it can be hard to cope with these demands, while also feeling that they are already "gone", with no meaningful relationship left between you.
Tips to Help You Deal with Natural Feelings of Grief
1 - Understand the illness: Though it is hard to understand why your loved one is no longer the person they used to be, it is important to understand that what is happening is because of the illness they suffer from. You may feel anger, guilt or frustration, but realizing that it is their condition can divert those feelings away from your mom or dad.
2 - Don't let the present erase the past – Regardless of how difficult it is to talk to your loved one now, or how challenging their behavior becomes, it is important to remember that who they are now does not change who they were or the loving relationship you had. Hold on to good memories.
3 - Give yourself the time and space to acknowledge your grief: A 2001 study in The Gerontologist deemed anticipatory grief as equivalent in intensity and breadth to the response to death, so don't be tempted to brush it off as not "real" grief, simply because your loved one is still alive.
4 - Remember that you are not alone: Connecting with others who can relate to what you are going through can be very helpful. If you feel overwhelmed by grief, either during end of life care, or after the death of a loved one, a bereavement counselor or grief therapist can help. Support groups and services can be of great help if you are struggling with feelings of loss while caring for, or living with, a loved one with dementia.
You can find more information on support services in your area on these sites, but please note that this is not an endorsement of any one service:
5 - Allow yourself some respite: Taking care of yourself, and allowing yourself respite time away from the person being cared for, will help you to grieve, heal, and take a break from the tougher aspects of the illness to avoid compassion fatigue. This time off can help you provide renewed care for your loved one upon your return.
At times such as this, it can be very helpful to consider hiring a Home Care company to provide the respite care you, and your loved one, needs. A reputable Home Care company will have a tailored Dementia Care program designed to suit the needs of seniors with cognitive illness, with a Home Care Aide ensuring your mom or dad is safe and comfortable in their own home, while enabling you to take some much-needed time off from the family caregiver role.
Taking care of yourself, and allowing yourself respite time away from the person being cared for, will help you to grieve, heal, and take a break from the tougher aspects of the illness. This time off can help you provide renewed care for your loved one upon your return.
Bereavement
When your loved one does pass away, the grieving process may start all over again. Even for those who have spent years grieving the loss of a loved one, death can come as a shock, and can initiate all of the above feelings in a new and different way.
Some people find that the grief they experienced while their loved one was still alive helps them prepare for the grief brought on by death. Many family caregivers experience feelings of relief, both for the person who has passed, and for themselves. This can lead to further feelings of guilt, but it is quite normal and natural, and you should not feel guilty for experiencing a sense of release for you both.
The grieving process may also be delayed following the death of a loved one, especially for those who have been in a caregiver role for a number of years. You might feel bereft or empty; your feelings of loss might be further complicated as you miss your own defined role, and making the adjustment to living a life outside of that role can take time.
Whatever feelings you do have, it is important to remember that help is available, and you don't have to go through it alone.
To find out more about bereavement and grief support during, and after, a loved one suffers from dementia, or to learn more about how Home Care can help at this difficult time, please call us to talk to a member of our dedicated and compassionate team: