Your mom is ready to be discharged from the hospital, but what do you do when you, and your elderly parent, are not prepared for the changes that may happen when she returns home?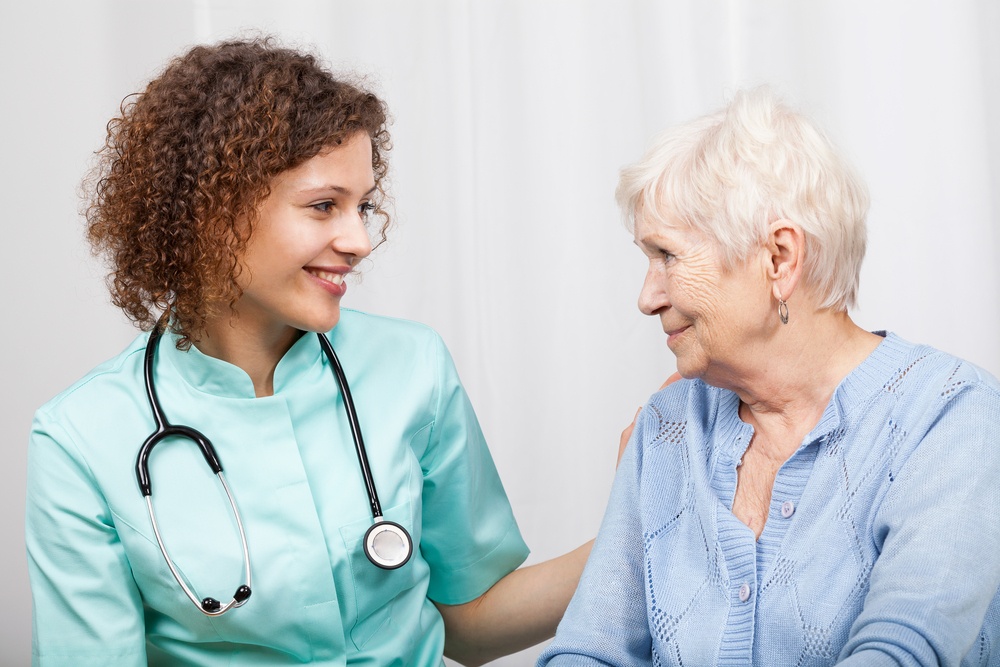 The news of an imminent discharge from the hospital can be met with mixed feelings; happiness, relief, but also worry and anxiety about the future. If you're facing a situation where your elderly parent is returning home from the hospital after a period of illness or a traumatic incident - such as a fall, heart attack or stroke, you will have some things to think about.
Similarly, if your parent is facing a progressive illness, such as dementia or Parkinson's, things are likely to be different following a stay in the hospital, so maintaining a safe level of independence will be at the top of everyone's mind.
Preparation is key. While you may not feel like you have a lot of time to put new systems and lifestyle routines into place, there are some simple steps you can take to help you and your parent transition safely - with minimum stress for both of you.
The main concern you may now have regarding your parent's discharge from the hospital or rehab is likely to be: Will Mom or Dad be able to live safely at home alone, now?
3 Steps to Making Your Elderly Parent's Homecoming a Safe Transition (and a Little Easier on You, Too)
Set the tone for new responsibilities
Try to set some standards regarding who is taking responsibility, and for what. If you're reading this article, chances are that you are going to take the lead on caregiving for your parent when he or she returns home, but this doesn't mean you have to be the sole or full-time caregiver. Call a family meeting with siblings, if you have them, and devise a plan with clear responsibilities. Discuss all options at this meeting, including what finances are available to help, should you need some assistance, such as Home Care.
Have these conversations as early as possible to give everyone the chance to think clearly about what new responsibilities they will be able to take on. Be realistic, taking into account other life commitments, and avoid piling responsibility on top of already busy lives - especially if it's not likely to be sustainable. Having a short-term and long-term plan is fine, as long as everyone is on the same page.
Make some changes at home
Based on the information and advice the rehab team give you about the future needs of Mom or Dad, visit your mom or dad's house before they return home in order to make some simple adjustments to help make life easier.
Remove rugs or low coffee tables that could be trip hazards; install a phone or emergency button near your parent's bedside and favorite chair, and push furniture out of the way to create clear walking routes. If your parent's new mobility needs are more severe, you could look at moving a bed downstairs or installing handrails before they arrive home, but even for less restricted physicality, simple things like rearranging the kitchen essentials to be easy to use with one hand, or without fuss, can make life a lot easier.
Look into getting Home Care assistance
If you're concerned that your parent needs more support than you can physically or emotionally give, there are options that can help them continue to live independently at home, while staying safe, comfortable and not entirely alone. Customized Home Care can consist of a few hours of assistance with weekly chores, right up to daily visits or even full-time live in care.
Introduce the idea to your mom or dad with sensitivity, as they may be feeling vulnerable after their time away from home, but be sure to present it as a positive option. Home Care is a way of providing an extra pair of hands and family-like care that relieves pressure for you and your mom or dad. Plus, emphasizing the benefits to your parent will help them understand how this is an option that will ensure they get the safe and compassionate care they need, as they need it - while helping them maintain independence for as long as possible.
If you and your family are ready to benefit from compassionate and expert help at home, please contact our team.