Caregivers' training is a monthly routine for Ezra Home Care. We organize them in our new and cozy office in Newton. A great thing about small boutique companies like Ezra Home Care is that everyone knows each other, and the office team knows every caregiver personally.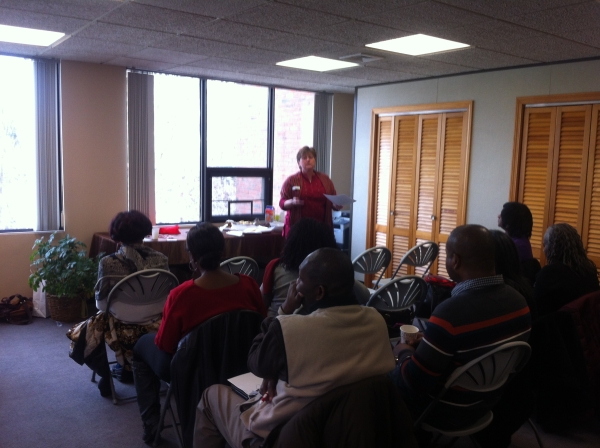 Why do we organize trainings?
Ezra Home Care provides trainings for caregivers for several reasons. The first is to remind employees of the basics of caregiving, including covering topics about dementia clients' safety, personal care, nutrition, and help with medication. Most of the time we invite certified specialists to discuss specific issues, including communicating with people with dementia, control of emotions, and cultural differences.
Secondly, we teach caregivers about Ezra Home Care core values, and our quality standards of care.
And finally, we gather all the staff together to discuss common problems and issues, and to allow people to communicate with each other and share their experiences.
What are the trainings about, and who are the speakers?
We often invite specialists in to discuss various topics, such as dementia and hospice care. The Ezra Home Care office team talks about caregiving basics, clients' concerns and expectations. Watch a short video from our last training for January 31st.
For our January 31st training, we invited Randy Veraguas, CAREtenders account executive, VNA, to discuss caring for elderly people. Randy has extensive experience working with elderly patients at the geriatric psychiatric unit at Morton Hospital. "If you have dementia, you practically have tunnel vision," Veraguas explains. "Don't scare your clients, quietly getting over them from the side. Instead, get in front of them and say what you want to say."
Grace Doherty, Ezra Home Care outreach specialist, explained the possible issues that may arise between live-in caregiver and client, and how to avoid them. "Always try to build the relationship with a client."
Suellen Beaty, Ezra Home Care Senior Health Care Staff Coordinator, discussed personal care, nutrition, homemaking, and communication, providing examples from her own experience as a caregiver, and encouraging people to share their thoughts. "We at the office are just from a phone call away from you."
Ezra Home Care Executive Director Alex Schechter examined the importance of open communication and discussing any problems with the office staff. "Get used to ask your clients for feedback: 'Is anything I can do better? Do let me know.'"
After each session, people had time to ask questions and discuss any problems they dealt with at work.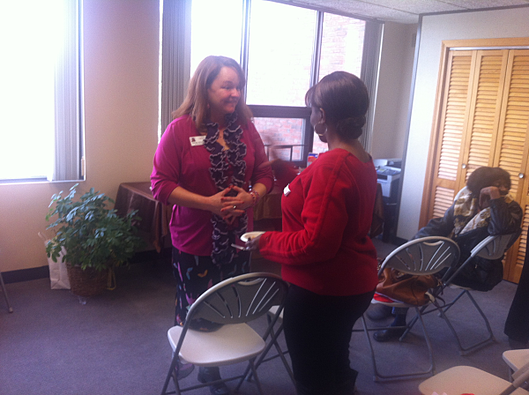 After three hours and many cups of coffee, many important problems were discussed, questions were answered, and certifications were received.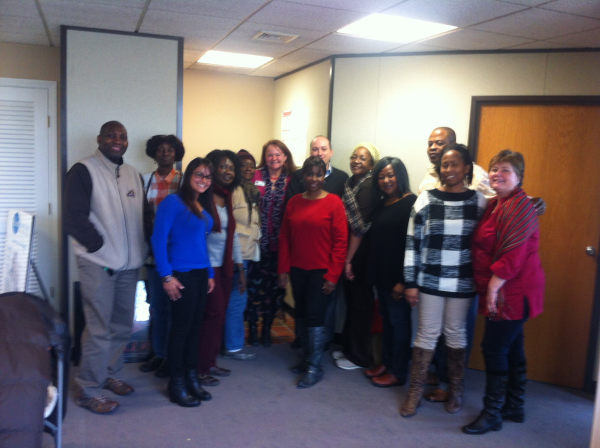 The training was helpful for everybody, including our caregivers, office team, and of course our clients.