Mobility issues, fragility, forgetfulness and loneliness; watching your parent age can be very difficult. Knowing that you can't be there for them when they potentially need you, can leave adult children feeling guilty and overstretched. However, there is a solution that will give you peace of mind, and keep Mom, or Dad, safe and cared for.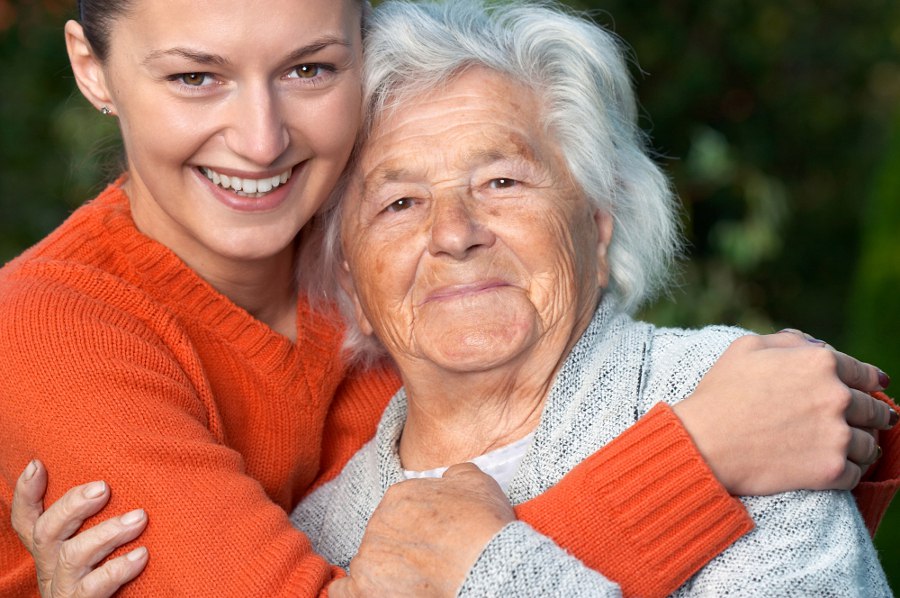 Changes in your mom or dad's health can result in many challenging situations for them, and for your family. Perhaps your once strong, wise dad, is becoming frail and forgetful as the first signs of dementia, including Alzheimer's, emerge. Since developing mobility issues, perhaps your fiercely independent and sociable mom has started to retreat into her own shell, becoming fearful of carrying out simple tasks.
When this happens, many adult children find themselves undergoing a role reversal with their parents, and often slip into a caregiver role without really thinking about how it will affect their own lives. It feels natural and right to be there for a parent who has always looked after you, so why wouldn't you do everything you can to make sure they are comfortable in their old age?
Compassion Fatigue
At some point, the emotional and physical demands are likely to become too much to manage alone, and those who have fallen into a caregiver role can become stressed. They can also be plagued with feelings of guilt, especially when they realize that they can't do everything to keep their own lives afloat, while also helping to care for their parents.
When signs emerge that Mom needs extra care, wouldn't it be great if you could be assured that, even when you weren't available to offer the care and companionship your elderly parent needs, an experienced caregiver was there to help? Wouldn't it give you peace of mind to know that your Mom won't feel isolated or alone if you needed to leave town for a couple of days, or that her safety wouldn't be compromised if you weren't able to check in, each day?
How Home Care Can Help
A Home Care aide is someone who cares for clients in their own home, and can be available for simple tasks - either on a temporary basis for a few hours per day, or for long-term live-in care for those who need it. These aides are there to help your mom or dad with whatever it is you can't be there to do, as often as you need them.
For elderly relatives who are at risk of loneliness or social withdrawal, regular contact with a caregiver can provide essential companionship, and can help with your mom get out to enjoy activities in her community.
If Mom has mobility issues brought on by a stroke, Multiple Sclerosis, or Parkinson's, she may no longer feel confident using the stairs alone, or making her own meals, alone. A Home Care aide can be there to help ensure your mom is able to do the tasks she needs to do, safely.
If your mom has cognitive issues, or has difficulty with her memory because of a condition such as dementia, you might be worried that without regular supervision and company, she will forget to take her medication, leave the stove on, or skip meals. Having a qualified caregiver visiting your mom daily, will make sure that she is safe, comfortable, and getting the treatment she needs.
A Tailored Home Care Program
Even if your needs are not full-time or ongoing, a Home Care aide who comes to your mom's own home gives you both independence and peace of mind. If your mom has recently been discharged from the hospital, and needs urgent assistance in order to get by at home, a Home Care team can be put into place quickly to help her with her needs, from assisting with dressing and bathing, to helping with meal preparation, light house-keeping, shopping, and medication reminders.
When considering Home Care for your mom or dad, think about the reasons why you feel someone needs to be with your mom all day, and bring your list to a reputable, reliable and recommended Home Care company. They will be able to provide you with the support you need.
When you're making your list, think of everything from helping with personal care (bathing, toileting, dressing, etc), companionship and transportation needs. Together you will be able to come up with a Home Care plan, so that you still feel connected to the care your mom receives.
Whatever your mom or dad's needs, it's essential to know that even when you can't be there to care for them, a great Home Care provider is the next best thing.
Find out how we can help provide the Home Care your parent needs by contacting our friendly and experienced caregiver team.